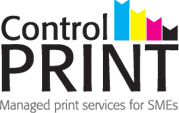 Our managed print service, Control Print can significantly reduce the amount your company pays for its printing!

To find out how much your company can save simply complete the form below and a member of the Control Print team will then contact you with a customised report outlining the savings you can make.
Please note that you must include the prices you are currently paying so that we can provide an accurate analysis.

Please enter ex-VAT prices only.

Alternatively email controlprint@cartridgegreen.ie and a member of our Control Print team will contact you directly